DuBose National Energy Services was Founded on a Simple Principle − Superior Service
After decades of investment in the nuclear energy industry, DuBose National Energy Services offers the largest, most diverse inventory of nuclear certified and safety-related materials and services in the United States and "Superior Service" is still the foundation we use to continue to grow our company.
A Brief History of DuBose National Energy Services
DuBose National Energy Services, Inc. is Formed
DNES has been an ASME certificate holder since 1977 – longer than any of our competition.
Originally the Nuclear Division of DuBose Steel, INC; our company became a separate – privately held business in 1990.
45,000 Square Feet of Warehouse Space
By 1994, DuBose National Energy Services (DNES) built and moved into a new 45,000 square foot facility. The additional space allowed for the growing need of inventory to support the demands of the nuclear industry. By increasing storage space, more orders could be filled from stock thus improving the response time to our customers. Making this investment allowed the company to become more of a problem solver for our customers. Having time critical, nuclear-certified materials in-house and available to ship immediately was absolutely essential.
ASME Section III Welding Fabrication Added
ASME Section III welded fabrication was added soon thereafter. By reducing the number of points of contact in an order, DNES was able to respond quickly to orders for not only material, but finished fabrications.
In-House ASME Section III Welding Fabrication
In 2003, DuBose NES made the commitment to bring fabrication in-house thus allowing for greater  quality control and command of the production process.
Fabrication is now the fastest growing and largest service offered.
Fasteners & Machined Products Added
2005 saw the company add nuclear-certified, safety related fasteners and machined products to the Clinton, NC operation.
Previously, this work was handled by trusted outside vendors. However, in an emergency, having full control of the manufacturing process assured a more dependable outcome. Being unable to deliver in an emergency is unacceptable. Having highly skilled machinists and precision CNC equipment in-house allowed for a guaranteed 24/7/365 response.
Fasteners & Machined Products Expands
By 2010 an additional fastener and machined parts facility was added in Cleveland, Ohio.
This operation is located in Middleburg Heights, literally minutes from Cleveland Hopkins International airport,  providing the opportunity for quick shipments to anywhere there is a need.
Unistrut Safety-Related Metal Framing
Unistrut safety-related metal framing was added in early 2011.
DNES is one of only two authorized safety-related Unistrut stocking distributors in the United States and internationally.
Clinton, NC Facility Over 200,000 Square Feet
Facility has grown to over 200,000 square feet to fully support our Material Distribution, Machining and Fabrication Divisions.
Cable Tray Now Available
DNES is proud to be selected as a representative of safety-related and commercial cable tray and accessories produced by Cope Cable Tray.
Dedicated Blasting and Painting Facility Opened
Approximately 30,000 square foot environmentally controlled blasting and painting facility. Capable of providing shop blasting, industrial coating application and inspections per client driven requirements.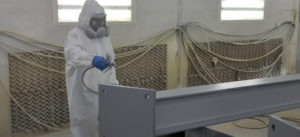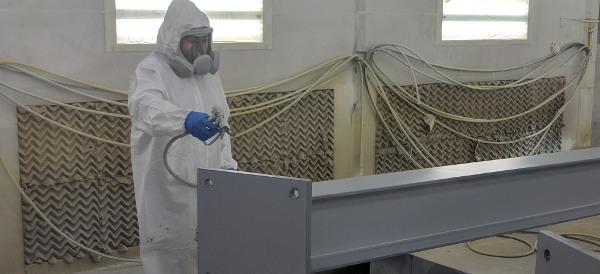 DuBose National Energy joins the Reliance Steel family of companies
As of March 1st 2018, Reliance Steel & Aluminum Company acquired DuBose National Energy Services, Inc and our affiliate company, DuBose National Energy Fasteners & Machined Parts, Inc. This acquisition opens a new chapter in the DuBose story, enabling a broader market reach and enhanced access to resources of other Reliance companies.
DNES Receives National Security Complex Small Business Award
The DNES team, represented by Richard Rogers and Garry Snyder, has been chosen for the 2016 Small Business Award from the National Security Complex in Oak Ridge, TN for exemplifying their business imperatives – Safe, Secure, Zero Defects and Delivered as Promised.