Specializing in Nuclear-Certified Bar and Plate
Broad range of stock parts and strict quality control facilitate your project success
DuBose National Energy Services, Inc. specializes in providing companies that design, build, maintain and repair nuclear power generation facilities with nuclear-certified bar and plate components. Our dedicated quality control and customer service professionals are available 24/7 to help you overcome your challenges and ensure that orders—even emergency orders—are delivered on time and to your complete satisfaction.
Stock includes nuclear-grade stainless steel
Our regular stock of nuclear- and safety-certified bar, plate, rod and sheet components, available in varying materials from carbon steel and nickel and steel alloys, to aluminum, brass, bronze and copper and in a wide range of dimensions, accommodates most nuclear facility projects.
We also offer austenitic nuclear-grade stainless steel components that maintain structural integrity in the high-temperature, corrosive reactor environment. Low-cobalt nuclear-grade stainless steel is also available for facility areas where components are exposed to reactor coolant and the potential for the spread of contamination is high.
We offer a full selection of cylindrical, flat and round bar stock, as well as custom fabrication capabilities to suit your non-standard component needs.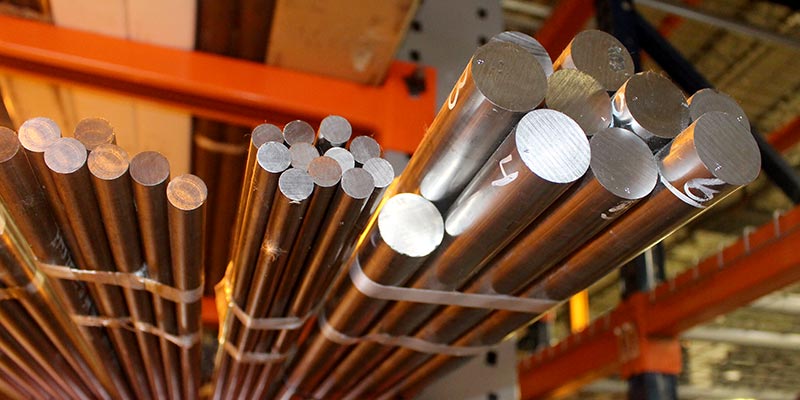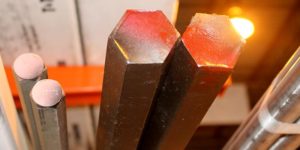 Compliance with nuclear industry standards
Our precise machining, strict quality control and comprehensive testing capabilities ensure that your bar, plate, rod and sheet components not only handle challenging nuclear facility environments but also adhere to nuclear industry standards.
DuBose National Energy Services' operations comply with the following industry standards:
ASME Boiler and Pressure Vessel Code Section III
ASME NQA-1
NCA-3800
NCA-4000
NRC 10 CFR 50, Appendix B Quality Assurance Criteria for Nuclear Power Plants and Fuel Reprocessing Plants
NRC 10 CFR 21
NRC 10 CFR 71
NRC 10 CFR 72 Sub-part G
WA-3800